EcoMod Blog
News & Articles.
Welcome to the EcoMod blog, a source of industry news, tips for energy efficiency and office design, product updates and much more. We hope you find it useful!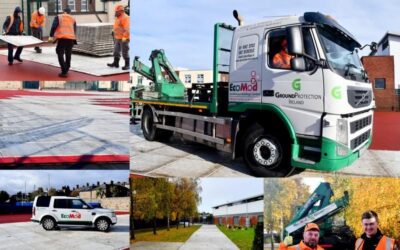 It has been a busy couple of days preparing the site in St. Michaels College in Ailesbury Road Dublin for the delivery of 4 Eco Span Fully Compliant Modular Classrooms Buildings. Our sister Company Ground Protection Ireland created excellent Trackway Access to a...
SpaceMaker modular buildings are available for hire and to purchase.