Oatlands College, a secondary school in South Dublin, required additional facilities so their students could return to classroom learning following Covid-19 lockdowns earlier this year.
The Challenge
With time, cost and sustainability as major considerations, the school's management decided that a modular build best suited their needs.
After several in-depth consultations, Oatlands College commissioned EcoMod to design, manufacture and deliver two custom-built classrooms (80 sq. ft.) for purchase.
"EcoMod were friendly, approachable, knowledgeable, and informative. They were willing to discuss any issues and decisions that needed to be made." said school principal Caroline Garrett.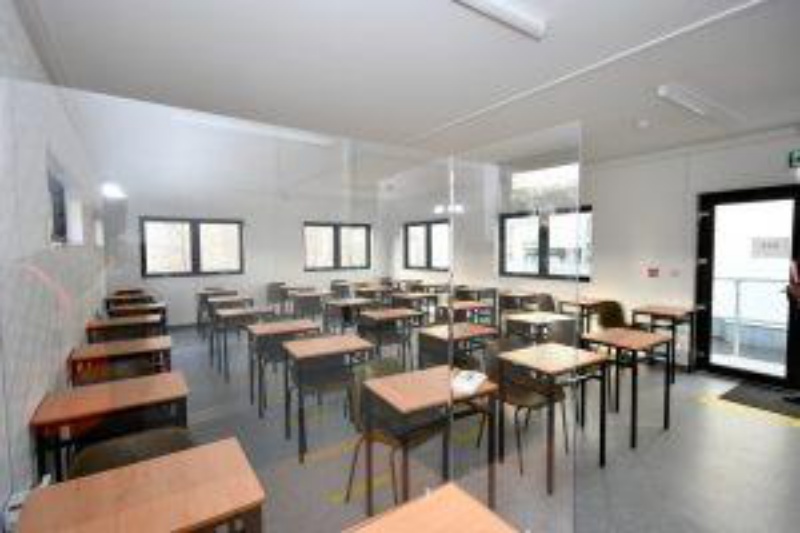 50% Faster
Modular buildings are especially useful to the education and healthcare sectors because 80% of construction takes place off-site, so disruption to their day-to-day activities is minimal.
And because manufacturing and foundation work can take place simultaneously, modular buildings are often completed up to 50% faster than standard construction works.
The Solution
EcoMod provided a similar solution to St Michael's College in November 2020 and once again chose the EcoSpan unit for the new Oatlands classrooms.
The EcoSpan's open-plan layout and high internal ceilings create a bright and spacious learning environment for students of all ages.
These buildings were manufactured offsite at the EcoMod factory in accordance with current building regulations.
The finished classrooms were fully fitted and equipped with the following:
Double-Glazed Windows
LED Lighting
Energy Efficient Heating
Data & Power Connections for Projectors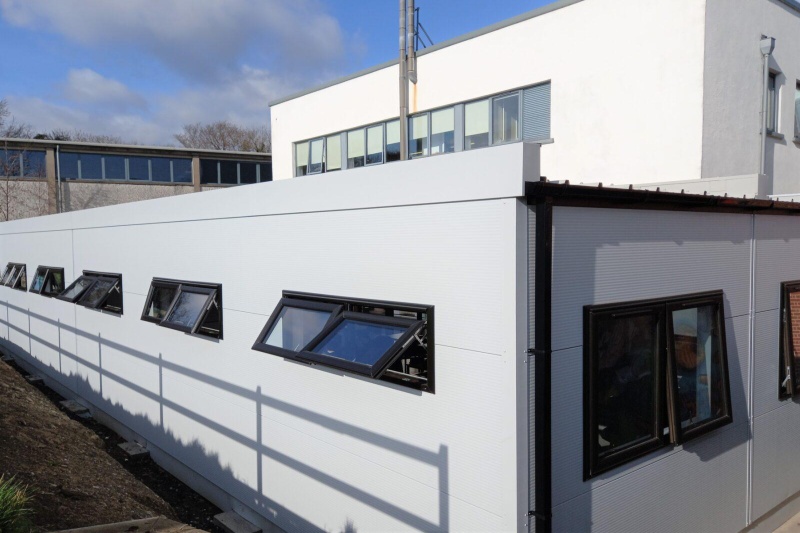 A Quality Finish
The EcoMod fleet delivered the classrooms to Oatlands on the agreed date, and the on-site teams completed the installation just in time for the students to take their seats!
And Principal Caroline Garrett would certainly recommend the EcoMod experience to anyone considering modular construction.
"I would have no hesitation in recommending EcoMod to any potential customer. It was a seamless process, and the company were a joy to work with – 100%. Excellent quality and finish."