Modular Classrooms Ireland
Teachers & Students Love Them!
From single class modules to large open plan buildings.
Forget any preconceptions you have about prefabs. Modular classrooms from EcoMod set a new standard for comfortable, quality teaching space.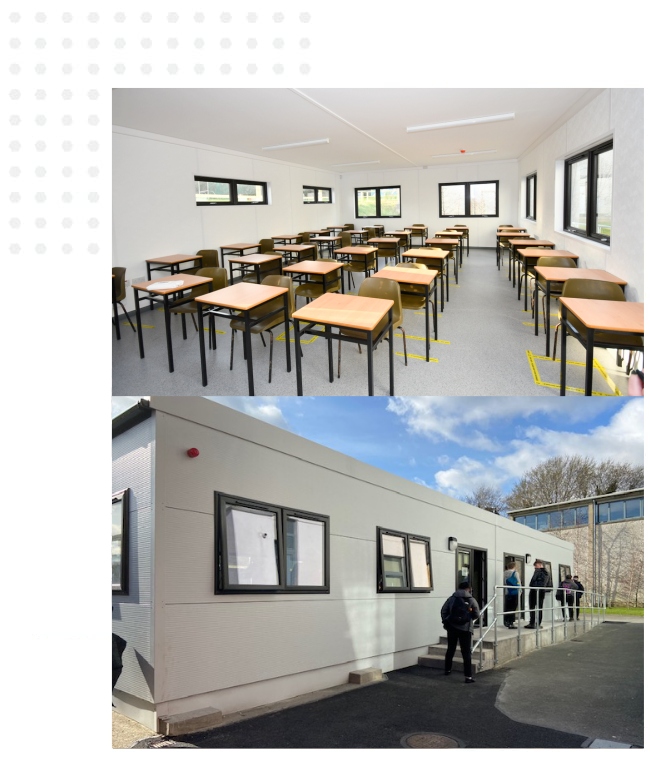 High Quality Modular Classrooms
Quick & Cost Effective Classroom Solutions For Irish Schools
Modular classrooms are the future of scalable schools in Ireland, offering a flexible and cost-effective way for schools to add the teaching space they need to accommodate growing student numbers.
For years, our EcoSpan Modular Building Solution has been a very popular choice with schools across Ireland for:
Classrooms;
Resource Rooms; and
Staff Facilities.
They are the perfect choice for any school that needs to add high-quality teaching space quickly and cost-effectively.
Some of the benefits of choosing modular classrooms.
Get in touch today to see how your school can benefit from getting a new modular building installed started.
Modular buildings are typically built 50% faster than traditional builds and can be installed in a few days, reducing downtime.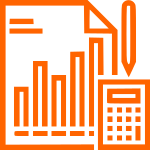 Off-site construction results in lower build costs and less requirement for plant and machinery. Purchase options also provide excellent value for money.
EcoSpan modular building solutions are built to fully comply with current building regulations and our experienced team can help with specific compliant requirements.
EcoSpan Modular Classrooms
Comfortable, Energy-Efficient And Compliant With Regulations
Manufactured in Ireland, EcoSpan modular buildings are fully compliant with current building regulations making them ideal for classrooms.
They are bright and warm, with a high-end finish throughout,  creating an environment that both teachers and students can be comfortable in and can be proud of.
We offer both hire and purchase options for our modular classrooms, giving our customers flexibility as they grow.
Some of the popular options for this range include: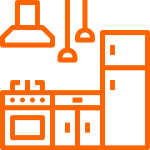 Kitchenettes, Canteens & Coffee Docks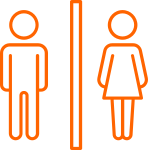 WC & Shower Facilities For Staff & Students
Staff Offices & Configurable Layouts
Staff Facilities & Changing Rooms
Our modular classrooms are available both for hire and to purchase.
Why Ecomod
Why Choose Modular Classrooms From EcoMod?
We pride ourselves on building personal relationships with our clients that enable us to truly deliver the modular classrooms that our clients need.
High quality of finish and attention to detail
Modern contemporary aesthetics
Purchase option offers bespoke design choice
Excellent customer service
Built in Ireland, supporting Irish jobs
Get in touch today to get started.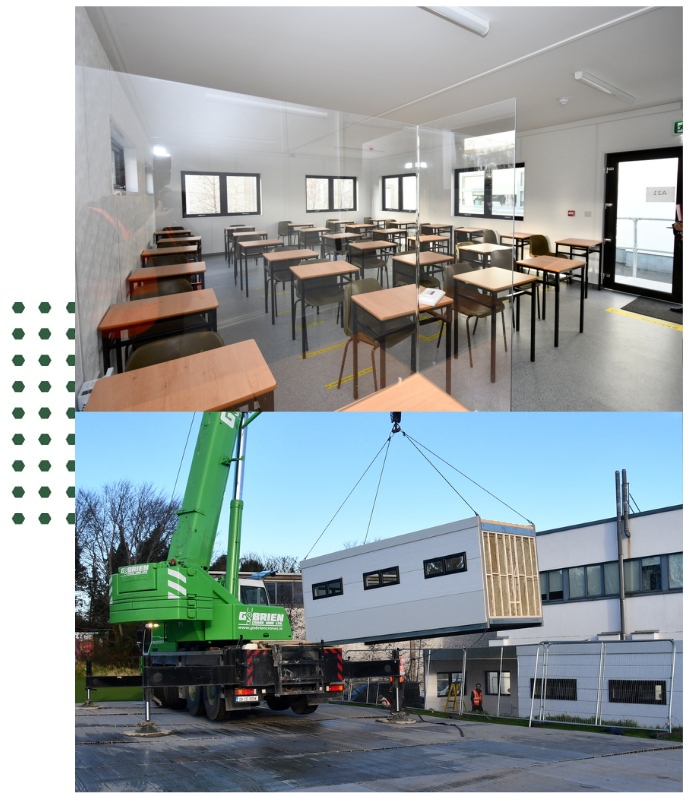 Modular Classroom Projects
Take a look at some of the recent modular classrooms that our team have completed.
Customer Testimonials
Kind words from our customers
Contact Us
Get in touch with us