EcoMod went behind the scenes of a major Hollywood film to install a complex of customised modular buildings on the grounds of Dublin's RDS.
Clocktower Productions, who is overseeing the latest Disney production to be filmed in Ireland, engaged EcoMod to supply them with a variety of spacious and fully-fitted accommodations and facilities for their cast and crew.
The film and television industry has had to ramp up its on-set health and safety protocols during the pandemic, so our recent experience in this area was especially useful in helping the Clocktower team to create a safe and secure working 'bubble' for the duration of their time at the arena.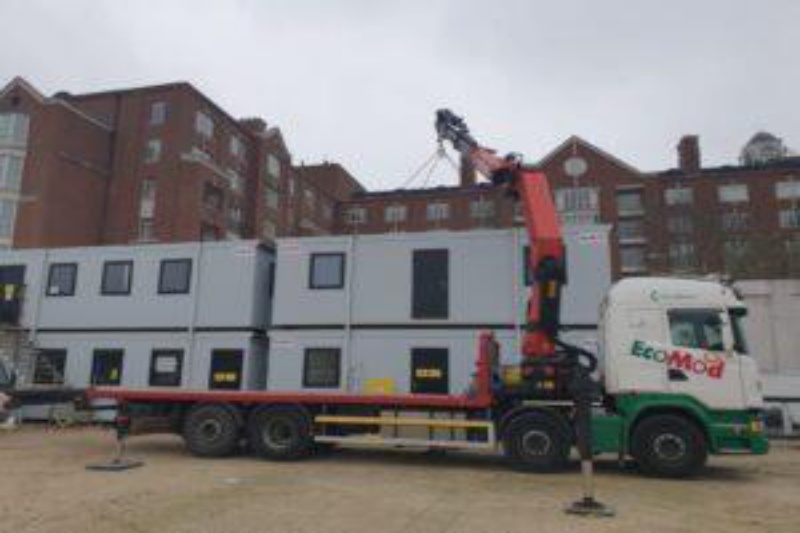 EcoMod previously sited a comprehensive set-up at the filming location – in County Wicklow – of the upcoming Vikings' spin-off series Valhalla, and our consultants recommended a similar cost-effective solution that was amenable to the RDS and within the industry restrictions and guidelines.
Welfare, WC and office units, as well as isolation and Covid-19 testing rooms, were selected from our range of modern modular systems and delivered to the venue by specialised EcoMod vehicles.
Built in 1731, the maze-like layout of the site proved quite challenging, but our expert logistical team completed the installation process ahead of schedule and to the exact specifications of the client.
EcoMod offers modular buildings, cabins and site accommodations for hire, purchase or lease. If you wish to know more about our solutions or services, call +353 (1) 862 3702 or email sales@ecomod.ie.