Expanding a business often requires more than just hiring additional staff or buying new equipment. Adequate space is essential for any growing business, and this includes storage space for inventory and equipment. That's where a modular building supplier can help. By providing cost-effective and customisable modular building solutions, they can offer the flexibility and space your business needs to operate more efficiently.
However, not all modular building suppliers are created equal. It's important to choose a supplier that you can trust to provide high-quality solutions that meet your business's specific needs. By partnering with the right modular building supplier, your growing business can expand the best way, and in this article, we break down what you need to consider when deciding who that supplier should be.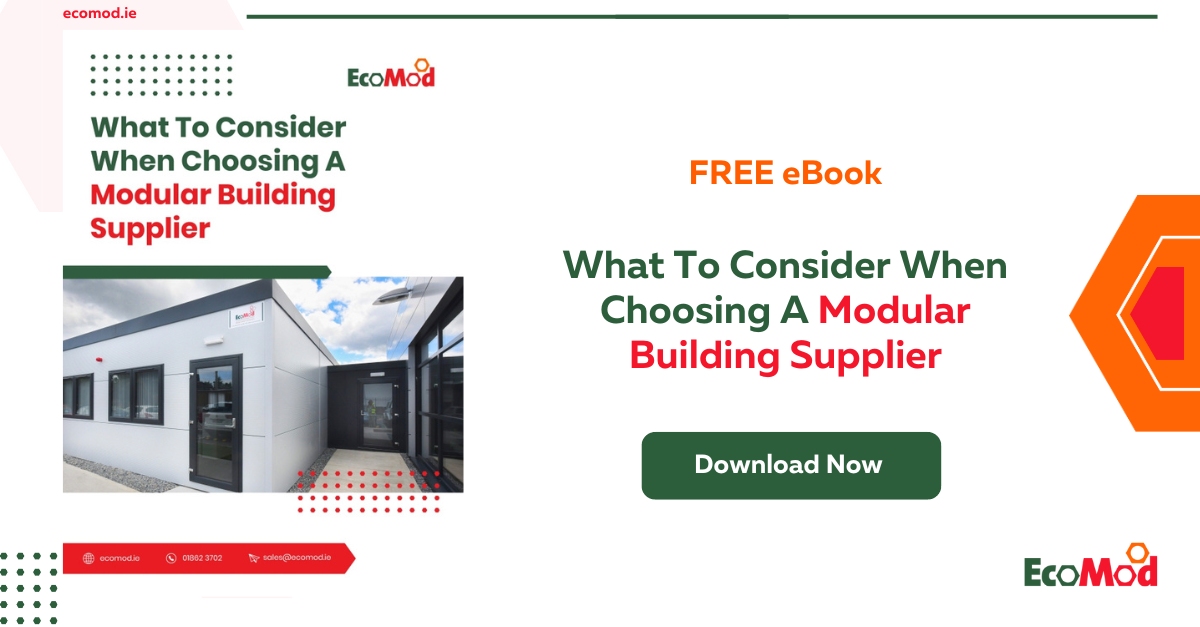 Considerations when you're choosing a modular building supplier
When you are comparing different modular building suppliers, it is important to pay close attention to several key factors that can impact the success of your investment. These factors are critical in ensuring that your modular building project meets your needs and provides the benefits you are looking for.
Reliable customer service
When it comes to modular construction, it's important to find a supplier that can tailor their services to meet your project's unique requirements. A good modular building supplier will take the time to understand your specific challenges and work with you to develop customised solutions that fit your needs. They should also offer quality customer care, which means being flexible, available, and reliable while providing exceptional customer service to ensure your satisfaction.
Skilled and proven workmanship
When it comes to modular construction, the quality of workmanship and results should be a top priority. To ensure that your project is completed to the highest standards, it's important to choose a modular building supplier that uses licensed personnel and provides supervision throughout the installation process. This not only guarantees that experienced professionals are handling the construction but also ensures that potential issues are identified and resolved promptly.
Your modular building supplier should be financially stable
When looking for a modular building organisation to work with, it's important to consider their track record and financial stability. Choosing a company with a proven history of completing projects can give you peace of mind and confidence in its ability to deliver quality work. Financial stability is also crucial because it ensures that the supplier will have the resources to complete your project, keeping your supply lines intact even in the face of unexpected challenges.
A commitment to sustainable solutions
When selecting a modular company, it's important to consider sustainability as a key factor. A company that is committed to sustainability will incorporate eco-friendly practices throughout their modular construction process. This can include the use of environmentally friendly materials, working towards reducing carbon emissions, and minimising waste. By choosing a company with a strong sustainability focus, you can ensure that your modular construction project is not only cost-effective but also has a minimal impact on the environment.
Affordability and cost-effectiveness
While it's important to find a modular building provider that offers quality services, it's also essential to find one that fits within your budget. A reputable provider will work with you to create a customised, cost-effective solution that meets your specific needs. They will help you evaluate your requirements, provide accurate quotes, and offer transparent pricing. Don't be tempted to choose a provider based solely on price, as inferior services can end up costing you more in the long run. Look for a trusted, reliable provider that offers affordable solutions while maintaining high standards of quality and customer service.
Scheduling predictability
When planning a modular construction project, it's important to consider not only the estimated completion date but also how likely it is to be completed on time. This requires a reliable and realistic schedule that takes into account potential delays or issues that may arise during the construction process. Scheduling predictability can be critical to managing the success of the entire project, as it ensures that resources are used efficiently and that the project stays on track. A reputable modular building provider will have experience with scheduling and can provide accurate timelines for project completion.
Extensive experience
When it comes to modular building projects, the result is the most important factor to consider. You want to work with a provider that has the experience and can offer a customised product that is tailored to your specific needs.
By partnering with an experienced modular building provider, you can be confident that your project will be completed to your satisfaction. They will be able to guide you through the entire process, from initial design to final installation, to ensure that your needs are met every step of the way.
EcoMod is the modular building supplier you need
Searching for a modular building supplier that can offer a customisable product while remaining within your budget can be a challenge. But with EcoMod, you can rest assured that you will receive high-quality service and exceptional results. Our commitment to delivering exceptional results and providing top-notch service is unmatched, and with our modern and sustainable modular and portable buildings available for both purchase and rental, you can count on us to help you meet your unique needs.
Our EcoSpan modular building solution comes in individual 3m wide modules which connect to form large workspaces of any scale or layout. The modules can be joined end to end, side by side or double-stacked and can be internally designed to meet any specifications. Bespoke, customisable, and compliant with building regulations, the EcoSpan is the ultimate solution for all your modular building needs.
At EcoMod, our team of experts work closely with clients to ensure that every detail is considered and every requirement is met. Contact us today to find out more about the EcoSpan modular building and put your trust in us to deliver the best.
Don't forget to also check out our blog and resources for a wide range of modular building-related content!