Davies Ltd (part of the Grafton Group), a leading supplier of heating, plumbing and drainage materials, needed to replace a temporary office in their warehouse with a permanent external building.
And so, their management commissioned EcoMod to build and install a 12m x 3m standalone transportation office at their premises in north Dublin.
The project also included the delivery of a 3m x 3m security cabin to the same location.
Everything We Needed
Procurement Manager Chris McDonnell was immediately impressed with the level of service he received from EcoMod CEO Malachy Menton and Customer Support Manager Anne Moore.
'From our initial enquiry, Anne and Malachy were both extremely comfortable in delivering us with all the essential information to secure the best product we needed.
'From a verbal briefing to a site visit, everything we could have needed was provided. Professional is the best word but also very engaging on a personal level.'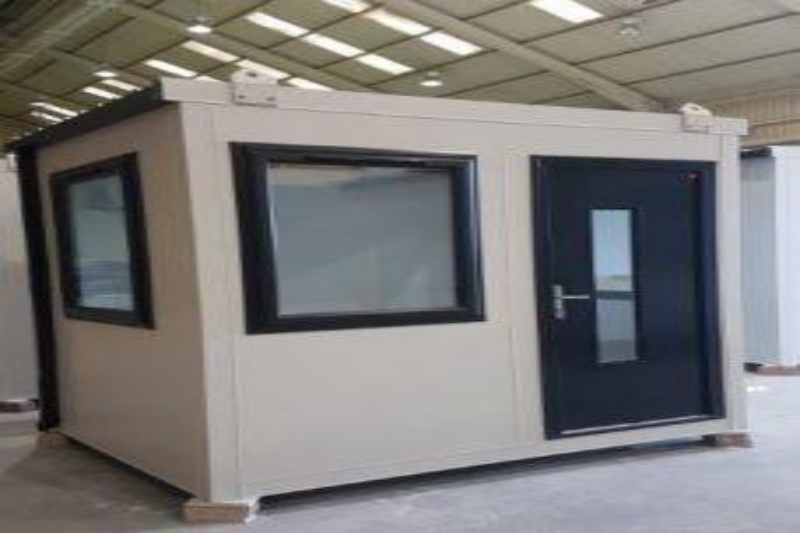 Anti-Vandal Unit
Based on their discussions with Chris and an assessment of the Davies location, the EcoMod team recommended the Eco Secure Anti-Vandal Unit for the open-plan office (for purchase).
And it was decided that the security cabin would be selected from the Space Maker range of portable buildings.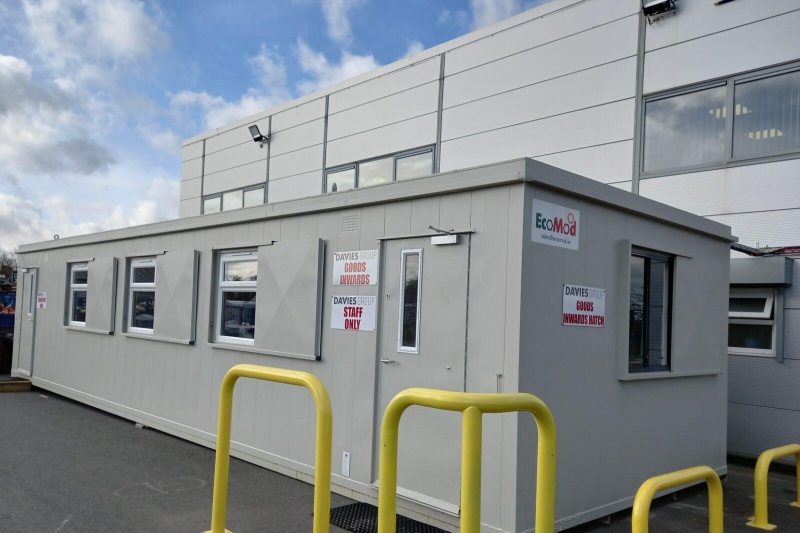 60-Year Lifespan
The steel exterior of the Anti-Vandal Units does not rust or corrode, so the average lifespan of an Eco Secure model is 60 years.
Furthermore, they are manufactured with sliding window shutters, double-glazed windows and insulated flooring. Anti-Vandal Units are also ideal for relocation, repurposing and multi-storey arrangements.
After viewing the finished build, Chris McDonnell was asked if the brand-new transport office met Davies' expectations:
'More than we could have imagined. It was one thing seeing it on a busy lot as a display but having it installed and furnished made the whole project worthwhile. We now have a space to run more efficiently as a business.'
Courteous and Mindful
The delivery and installation process posed significant challenges because Davies' premises is in a suburban setting.
But the installation staff sited both buildings on time and without undue disruption.
And, once again, Chris McDonnell noted the value of the EcoMod hands-on approach during this crucial stage:
'The install team and delivery team were very courteous and mindful of our location in Davies as we are located in a busy residential area. They gave us complete confidence with both Malachy and Anne available 24/7. Malachy himself arrived on site for the main install, which was a nice touch. We could not recommend EcoMod more if we wanted. They would provide any business with the highest level of product, after-sales service and professionalism.'