When many people think of classrooms they think of stuffy rooms with dreary, outdated decor. Traditionally, there wasn't much thought given to the actual design of the classroom — as long as it had chairs, tables and a blackboard, it was considered perfectly functional, and the notion of modular classrooms just wasn't present.
Nowadays, there is a much greater awareness of how our environment affects our mood, memory retention, and overall well being. To maximise learning potential, classrooms should be bright, airy spaces that spark creativity and inspire young minds.
This is where modular construction comes in, offering the opportunity to design classrooms that enhance the long-term well-being and academic performance of students and teachers.
In this article, we explore how times have changed and how the rise of modular classrooms has generated a wealth of choices for schools, colleges, and childcare providers to create or expand their capacity.
Benefits of modular classrooms
Modular construction is highly suited to the needs of the education sector.
Modular classrooms can be added to existing buildings when extra space is required, or they can be combined with modular offices and toilet blocks to form a new purpose-built educational facility.
Some of the benefits of modular classrooms include:
Bespoke designs
Modular construction allows complete freedom when it comes to the design, size and layout of the building. This means that schools, colleges, and childcare providers can design a classroom that meets their unique needs and fits in perfectly with the existing buildings.
This is great for awkward spaces where traditional construction hasn't been possible.
Bright, natural light
A dim, dreary classroom is far from an optimal learning environment, and harsh artificial lighting has been shown to have an adverse effect on academic performance.
Modular classrooms are designed to be bright and modern, allowing lots of natural light to flood the room. This has psychological and physical benefits for both teachers and students.
Increased ventilation
Classrooms are notorious places for spreading germs, particularly in older buildings where the ventilation is not up to modern standards. Classroom ventilation became a hot topic last year when it was found to be a key factor in reducing the spread of COVID-19.
As well as reducing the spread of diseases, research shows that increased ventilation also improves concentration levels, reduces the frequency and severity of asthma attacks, and even results in lower levels of absenteeism.
Reduced CO2 levels
An adequate flow of oxygen is crucial for learning, paying attention, and staying alert.
However, high levels of CO2 in the air can reduce the amount of oxygen that students are breathing in, meaning that there is less oxygen going to their brains. The increased ventilation in modular classrooms results in lower levels of CO2 in the air, making it a better learning environment.
Modular construction also results in lower CO2 emissions during the manufacturing and installation process, making it an environmentally-friendly choice.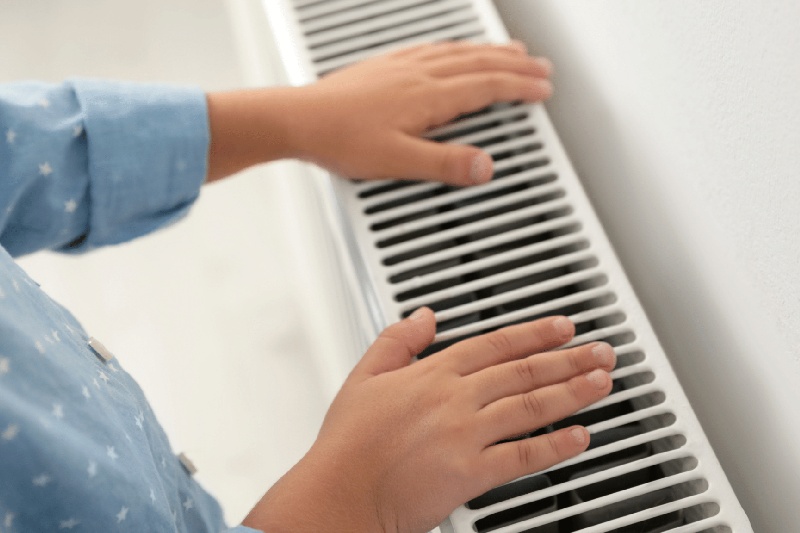 Child-safe design
Modular buildings can come fully equipped with child safety features such as finger guards on doors and low surface temperature heaters, making them perfect for classrooms and childcare facilities.
Minimal site disruption
Modular classrooms can generally be assembled in a fraction of the time it would take to build one using traditional construction methods, and it generates less noise and waste.
The fact that there is minimal site disruption means that the school or education facility can continue as normal during the construction process.
Easily relocated and suitable for temporary or permanent use
Modular classrooms are an ideal temporary solution in situations where there is a new school being built or where there has been damage from fire or floods, for example.
They are also safe and sturdy enough to use as permanent structures, with the added benefit of being easily movable should the need for relocation arise.
Considering modular classrooms for your growing admissions?
Modular classrooms offer a clean, sleek, and modern solution to the need for extra space in schools and other educational facilities. They provide a bright, welcoming learning environment for everyone, from infants at a crucial stage in their development right up to mature students returning to education.
Our modular buildings are also fully compliant with Department of Education regulations, so you can rest assured that your students and faculty can learn, teach and grow in a safe, appropriate and regulated environment.
At EcoMod, we provide high-quality, structurally sound solutions that can be designed and adapted to suit the unique requirements of the education sector.
Our SpaceMaker, SpaceMaker Plus, and EcoSpan ranges are particularly suitable for use as a new form of classroom, whether temporary or permanent.
For more information, contact our friendly, experienced team and get started on your modular journey today!